Our Construction Site Cleaning Deliverables
Fumigation and pest control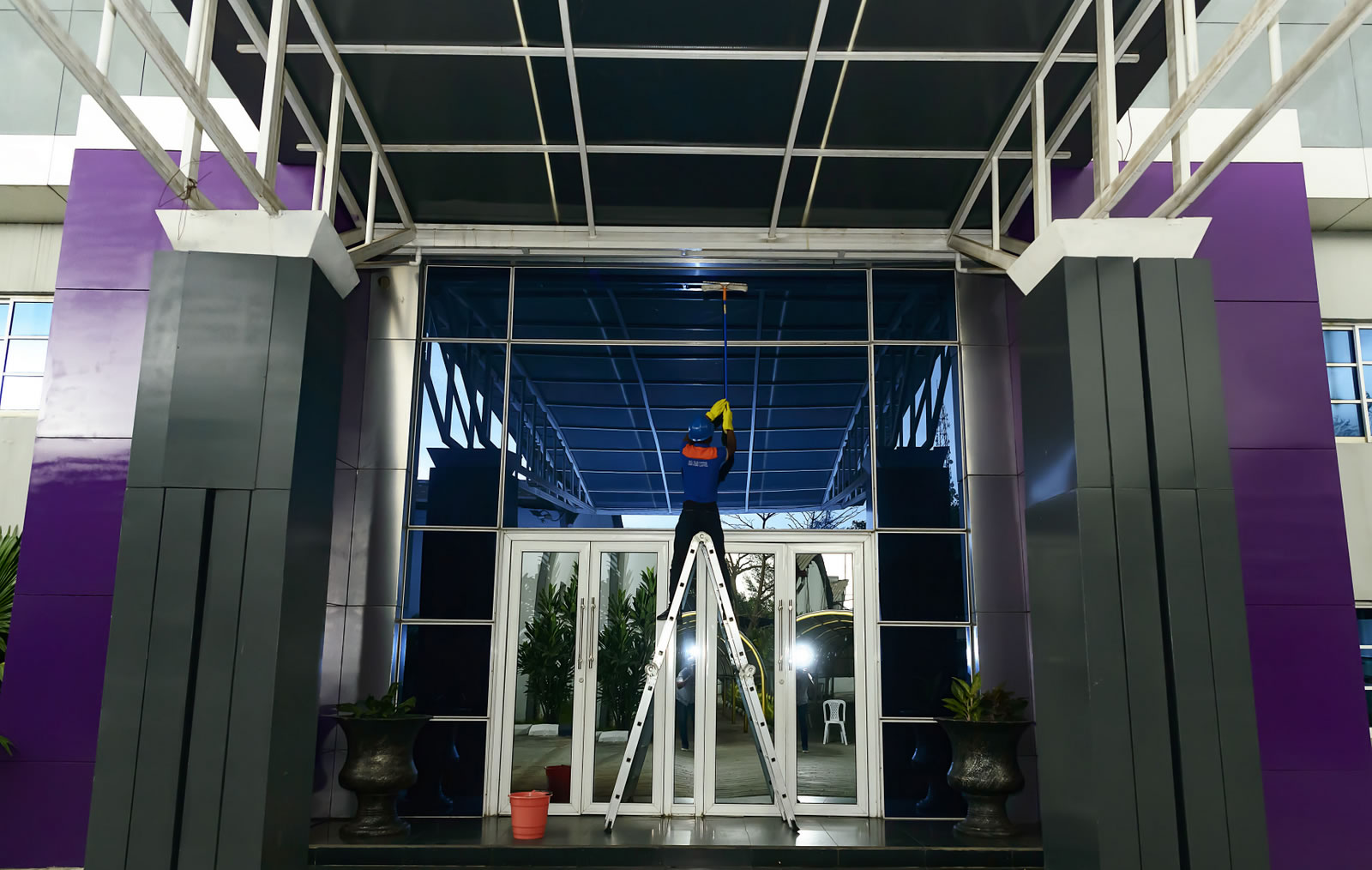 Across multiple sites where construction and cleaning are being in progress, we stand out to be one of the reliable and reputed firms that conduct construction cleaning.
PRE-BUILD/CONSTRUCTION SITE CLEANING:
Before you begin with wholesome construction of house, building or renovation, pre-construction cleaning, or maintenance at your home or offices is important to ensure that the site is clean without debris and mess.
Pre-construction cleaning not only sets up your home structure and offices but also cleans your space and surfaces for the installation of doors, windows, cabinets, cubicles, and furniture. 
Pre-construction cleaning makes construction work easier if the space is clean and tidy enough for the safety of construction workers.
Moreover, pre-construction cleaning is a must before flooring, painting, and wall coverings.
We get started with the cleaning before the building work starts proceeding to maintain the standard hygiene in the work site. If there is rubbish or debris on the construction site, we clean it all up and prepare the land ready for the construction workers to take charge.
Scope of work
Clearing of unwanted items
Disinfection exercise. etc
DURING CONSTRUCTION SITE CLEANING:
Once you book us, we will periodically arrive at the construction site and clean up the premise whenever you fix the schedule. Worker safety matters a lot, and with our maintenance cleaning, we make sure that you can get rid of the grime, rubbles and dust that keeps on accumulating on the construction site.
Scope of  Work
Complete dust removal from surfaces and walls
Clearing of unwanted items
Constant general cleaning etc
POST CONSTRUCTION SITE CLEANING:
Don't you want your client to be impressed with your work once the construction work is completed? You certainly don't want them to arrive at the construction site through dust and rubbish. And, we work according to your need and ensure that the construction site is in a pristine and clean state.
Scope of work
Window Cleaning
Window sills and grout vacuum
Frames, profiles cleaned and polished
Spot stains and streaks on windows cleaned (internal and external)
Burglar bars cleaned, dusting and cleaning of blinds windows
Tile walls, sink, bathtubs, showers cleaning & disinfection
Chrome fixtures cleaning & polishing
Toilet's cleaning & disinfection
Mildew chemical treatment
Stripping, scrubbing and washing of all floor tiles
Stripping, scrubbing and cleaning of cement on floor tiles
Washing and cleaning of all skirting's
Stripping, scrubbing and washing of all external floor tiles
Switches and fixtures stripping and cleaning
Staircase/landing scrubbing and cleaning
Full-scale cleaning of surroundings
Removal of post construction debris
Cold high-pressure cleaning
Removal of stickers and label
Removal of cement, paint etc.
Fumigation and pest control of the entire site
Health & Safety
We provide occupational health and safety guide for people working in on site, clients and staff. It provides information to clients on how to comply with health and safety guide during the post construction cleaning.
With this pre. during and post construction cleaning, you can be sure that you are handing over the project completed and ready for the handover.